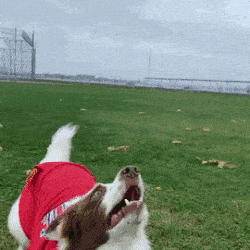 Vashishth Patel

This month's employee spotlight features Vashishth Patel, the driving force behind our Supply Chain Coordination at Rainhouse. Vashishth's role is pivotal in ensuring the smooth flow of materials and parts, but there's much more to him than meets the eye. Join us as we unveil the person behind the role and explore the captivating facets that make him an indispensable part of our team.
What do you do at Rainhouse?
I purchase, receive, and ship materials and parts here at Rainhouse. I also assist our managers in identifying and sourcing suppliers for goods and services, I coordinate our costs, lead times, and make sure everything is in place by trying to stay on top of everything.
What do you enjoy most about working at Rainhouse?
The thing that I most enjoy is, I get to know what everyone at Rainhouse works on. Apart from this, there are always new challenges at Rainhouse in procuring materials, which keeps me on my toes. I feel that working here is a very good learning experience for someone like me who was not previously aware of the North American market. Working with a small group of people is idle to coordinate with.
What's your favourite aspect of supply chain coordination?
The fact that I get paid for spending the company's money for procuring materials, tools, and miscellaneous shop supplies. Along with that, it gives me an opportunity to coordinate between different departments within the company. It is a job which has a little bit of everything, which is what I like. It deals with logistics, procuring, buying, receiving, building supplier relations, and cost and risk management.
What is something most people do not know about you?
I used to be an amateur athlete. I represented my school, high school, college, and district in Soccer, Badminton, and Chess. One time I played Soccer at the Regional/State/Province level. Along with these I used to play handball, Cricket, and Volleyball, I've never competed in these sports but I sure can play these sports.
What is the ONE THING you cannot live without?
That'll have to be my limited-edition Lionel Messi soccer ball, the Messi edition shoes, and actual turf grass from Camp Nuo, Barcelona keychain. I'm a huge Soccer enthusiast and these things are my valuable relics. Also, my left leg. It has gone through multiple muscle tears, knee sprains, and shin splits, but I am grateful that I can still run and play.
<< Rainhouse Team