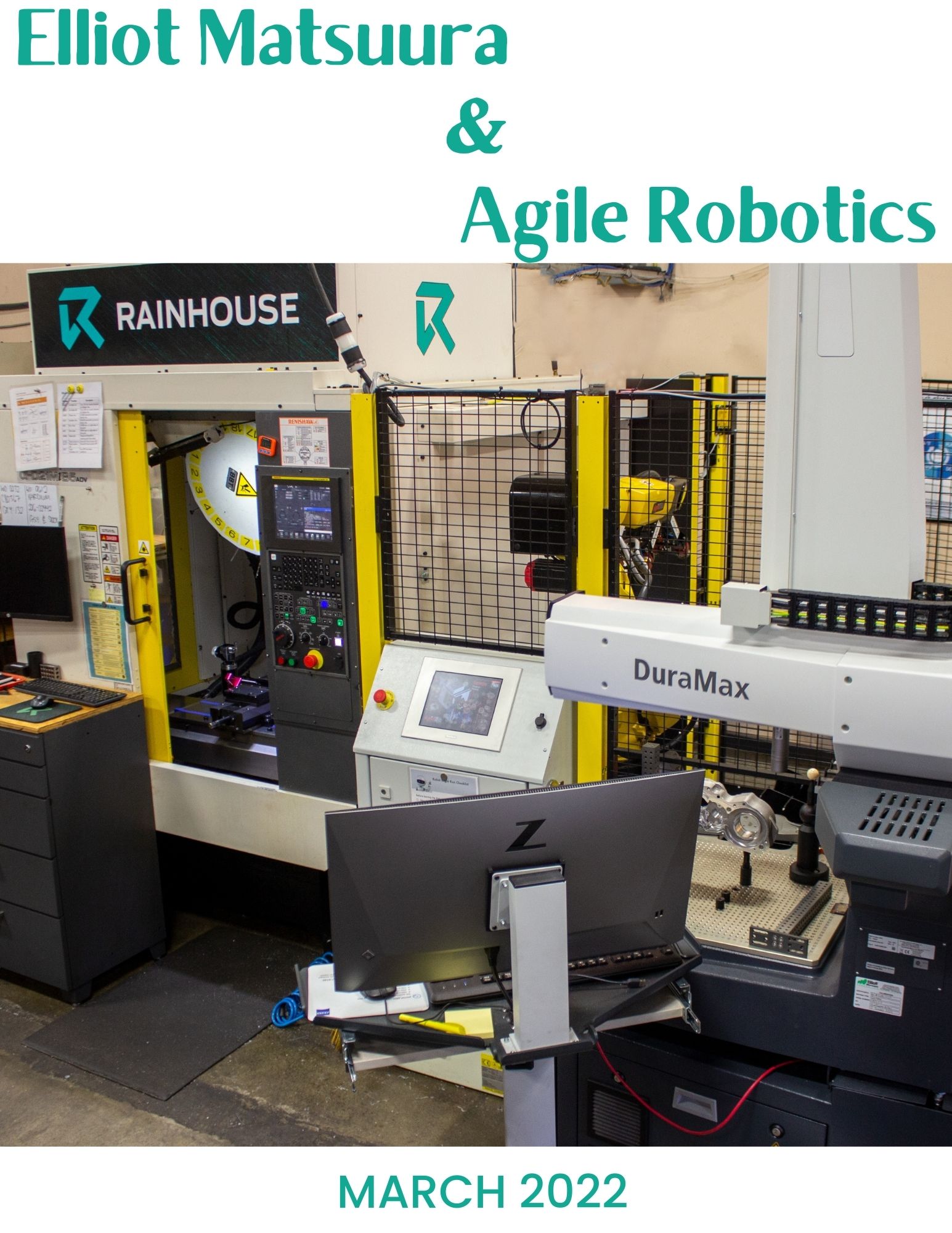 March 2022 Newsletter – Elliott Matsuura and Agile Robotics

We are excited to share our entire automation journey, including our incredible partners, their expertise, and the outcome. In our March newsletter, you will get to know the two of the main companies who helped us make this project possible, Elliott Matsuura Canada and Agile Robotic Systems.

Andrew Oliver and Lindsay Harris were kind enough to answer a few of our questions and shared why they are passionate about what they do and how their job contributes to improving and growing the manufacturing industry on the West Coast. We are happy to say that we had a very positive experience on our first with robotic automation.

automation newsletter - low res


A special thank you to Elliott Matsuura Canada and Agile Robotic Systems for their collaboration and insights to create this months newsletter.