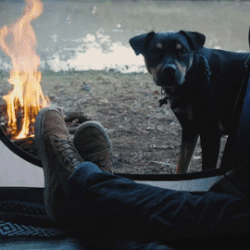 Rainhouse Spotlight – Bryanne Kitagawa

This month's spotlight – Bryanne Kitagawa is the Marketing and Communications Coordinator at Rainhouse. She plays a key role in promoting Rainhouse and its services to the public. She's responsible for managing the social media accounts, creating content for the website and newsletter, and coordinating events and other public relations activities. Additionally, she is the Rainhouse "cheerleader" – she is a positive and enthusiastic member of the team, who helps to create a positive work environment and promote team morale.
What do you do at Rainhouse?
I am the marketing and communications coordinator at Rainhouse. My tasks vary from day to day depending on how much time I have to work on certain tasks. An overview of what I do as a marketer would include content creation for the website (SEO, copywriting, photography, website design) and newsletter, managing social media accounts (mainly Facebook, LinkedIn and Instagram), as well as coordinate all Rainhouse events and other public relations (PR) activities.
What do you enjoy most about working at Rainhouse?
There are a few things I enjoy about working at Rainhouse. I enjoy my coworkers, and getting to bring my dogs to work. As a hybrid employee, I am sometimes able to work from home which is very beneficial for me. The work is ever-changing, and I get to wear a lot of hats. I also find getting to be creative on a daily basis and challenging my design skills to be advantageous.
How long have you been working at Rainhouse?
I started in September 2022.
What is something most people do not know about you?
My ancestors were members of the samurai class in Japan. It is not uncommon for surnames to have meanings and historical origins in Japan. Although Kitagawa is typically written in 2 characters and means "Northern River", my last name actually consists of 3 characters and means "River of Many Joys". The addition of a third character to a surname can indicate a distinction or honour, ie: such as being awarded to a member of the samurai class.
What is the ONE THING you cannot live without?
The most important things in my life aren't material objects, they would be my family, friends, my dogs.
<< Rainhouse Team