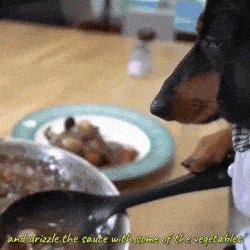 John George

This month's employee spotlight features John George, the multi-talented Administrative Assistant and Bookkeeper at Rainhouse. With his financial acumen and administrative prowess, John plays a pivotal role in maintaining the financial health and overall operations of Rainhouse, ensuring we stay on the path to success. John enjoys the constant challenges and variety at Rainhouse and has gained valuable insights into manufacturing processes. Outside of work, he's a passionate cook and values family, friends, and movies as his life's pillars.
What do you do at Rainhouse?
As an Administration Assistant and Bookkeeper, I wear multiple hats. I meticulously oversee accounts receivable, accounts payable and much more, ensuring our financials are in order. From the administration side, I help by answering phone calls and emails. I'm also the first point of contact between the outside world and Rainhouse.
What do you enjoy most about working at Rainhouse?
My workplace is a hub of constant activity and fresh challenges. There is always something new happening and there is always something to do like "Request for Quotes", purchase orders, or accounting-related stuff. I also like the events conducted by the fun committee.
What's your favourite aspect of bookkeeping/office administration?
My field of study is accounting and after joining Rainhouse I better understand the manufacturing process such as receiving Request for Quotes (RFQ), quoting it, creating purchase orders, and invoicing. I feel I have a better understanding of how the manufacturing industry works.
What is something most people do not know about you?
Beyond my professional life, I have a passion for cooking. I am often exploring new recipes through YouTube videos and experimenting with them in my kitchen.
What is the ONE THING you cannot live without?
There are lots of things that I cannot live without but at the core, family, friends, and movies are the most important pillars in my life.
<< Rainhouse Team