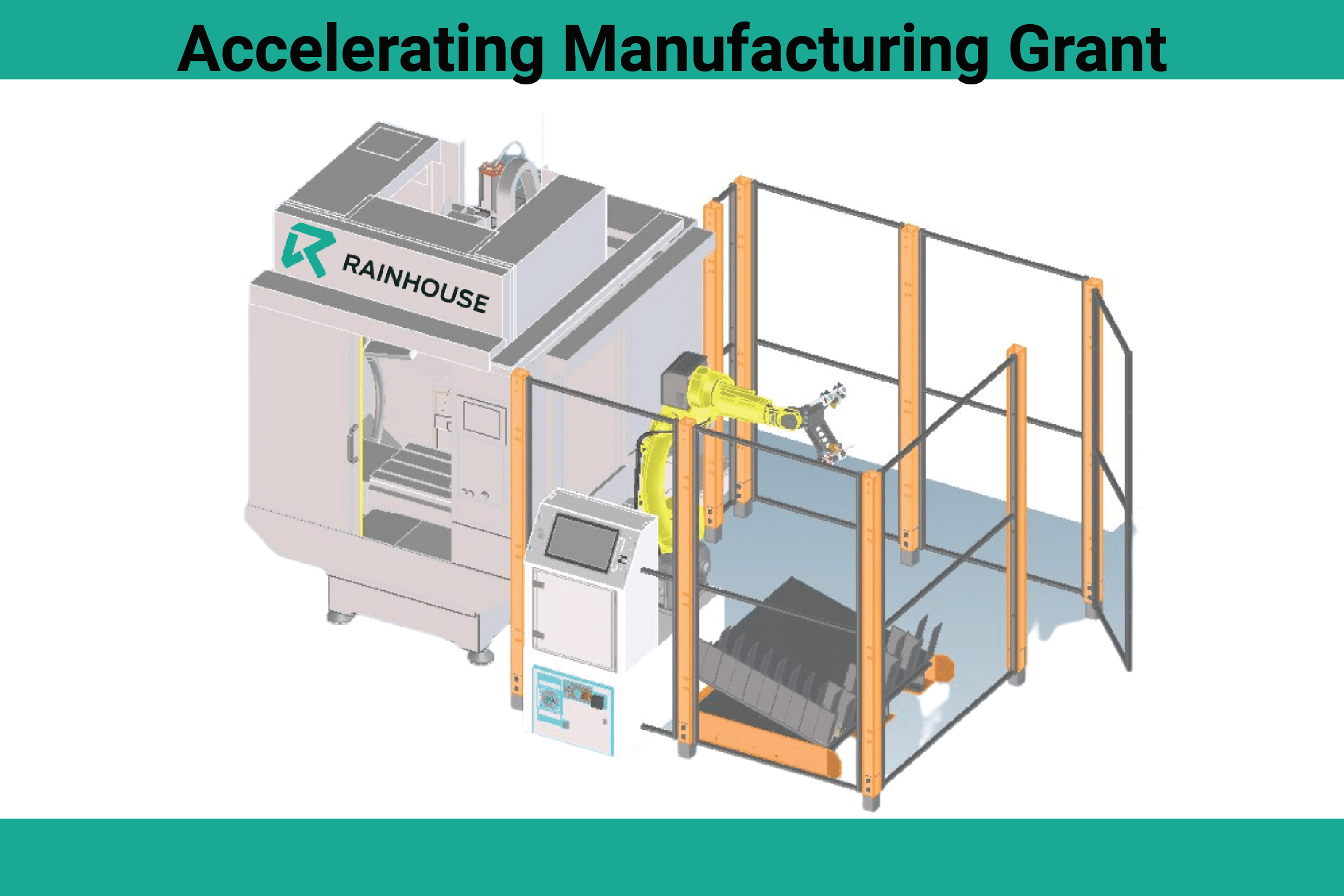 Accelerating Manufacturing Scale-Up Grant Program

Rainhouse is thrilled to announce we were awarded the Accelerating Manufacturing Scale-up Grant Program that we pursued back in March 2021. This grant opportunity will allow us to strengthen the provincial supply chains and create new opportunities. We are investing $315,000 to implement automation in Rainhouse's machining processes.

Automation will improve our processes, and we can now implement it sooner. We have until the end of January 2022 to source, purchase, and install a new robotic arm into our robodrill CNC machine. By implementing robotics, we will provide higher volumes of machined parts and relocate manual labor to more complex processes.

Currently, workers must load raw materials into highly sophisticated machines, then remove the machined or milled parts and visually inspect them to ensure quality control. This new process will allow our machinists to take on new responsibilities and continue applying their skills without facing repetitive stress injury and reducing human error.

We are excited to learn from the process of acquiring, installing, programming, and operating a robotic system. Once done with setup and adaptation, we'll gladly share knowledge and mistakes. We support collaboration and will assist local businesses in implementing automation and robotics in their production facilities.

We invested $320,000 to begin the automation process, with $62,000 of that funding being independently provided by Rainhouse. This significant investment required a lot of time, work in the purchasing process, logistics, and training.

We look forward to receiving our new machine and seeing the transformative effects of automation at Rainhouse. We will continue to share updates, so get ready to see pictures of our final setup soon.