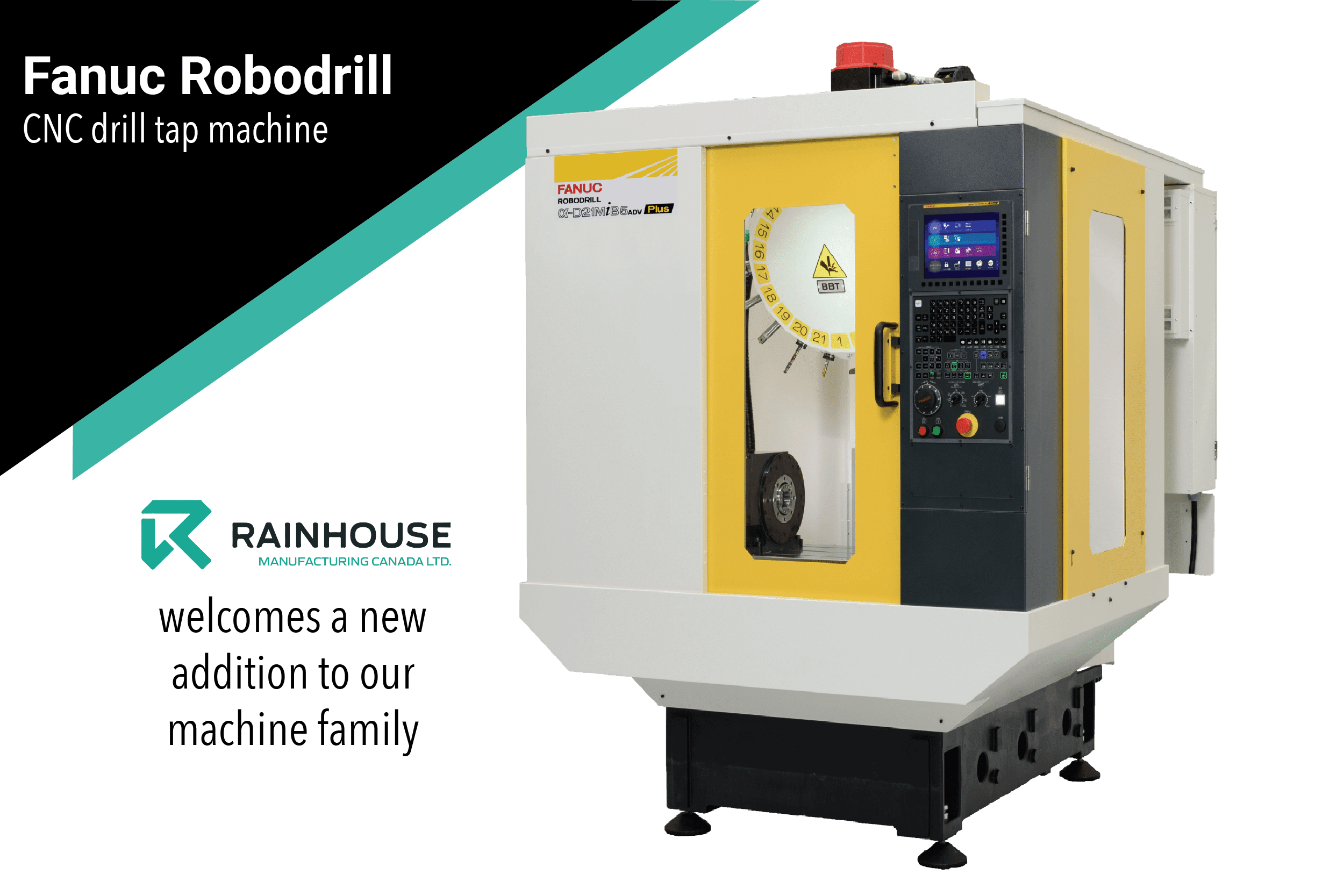 A new addition to our machine family

AUWe recently invested in a new CNC drill tap machine to increase our production capacity. This new addition will machine parts faster than the equipment we already have. Our plan is to automate the machine with robotics and run it 24/7.

We decided to opt for the Fanuc Robodrill because it works at high speed given that it takes only 0.7 seconds to make tool changes, carries 21 tools in the tool changer, and handles tools of up to 4kg. We also chose this machine because of its design for easy automation due to automatic high-speed front and side doors that open in 0.8 seconds.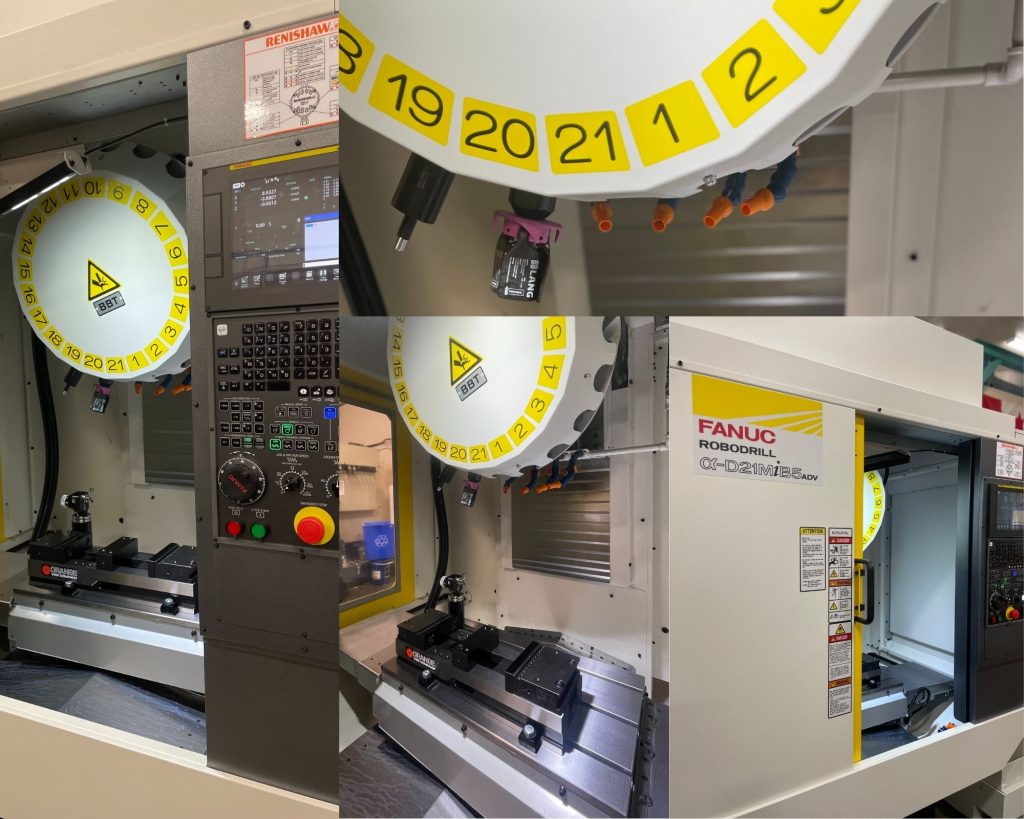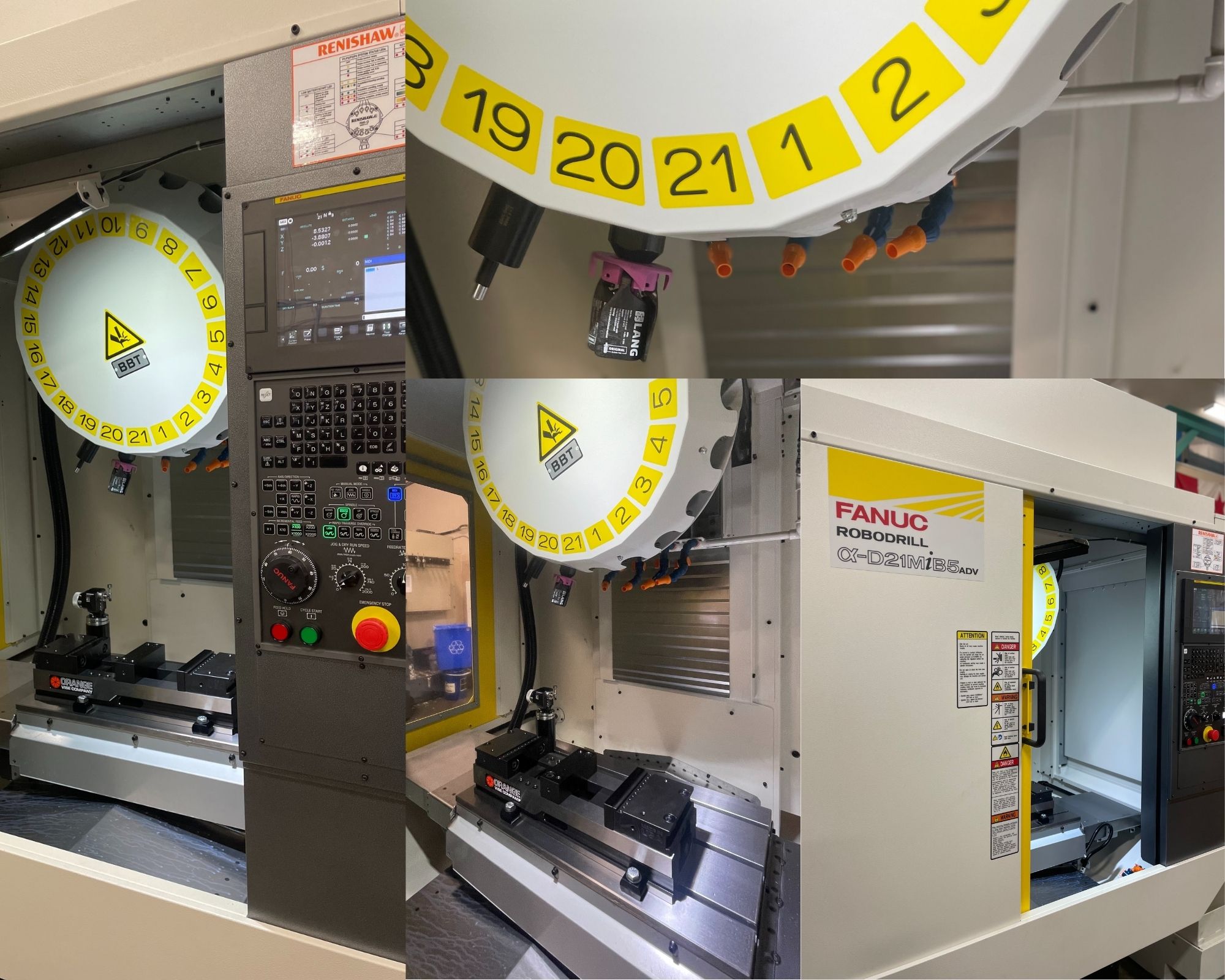 The next step in our growth plan is optimizing this machine and increasing our efficiency by integrating a robotic arm and an automated optical sensor system. Incorporating both elements will relieve a person from feeding the machine. We will require an additional investment of roughly $300K for the first step of our automation plan to be possible.
USE BEFORE AUTOMATION:
We currently manufacture service parts for one of our primary clients in the forestry industry. These parts are essential for their machines and need frequent replacement due to the nature of the parts. We've perfected the manufacturing process of these parts, so they don't need much supervision aside from quality control. We plan to set up this new machine to cut production time by 30% and produce more parts.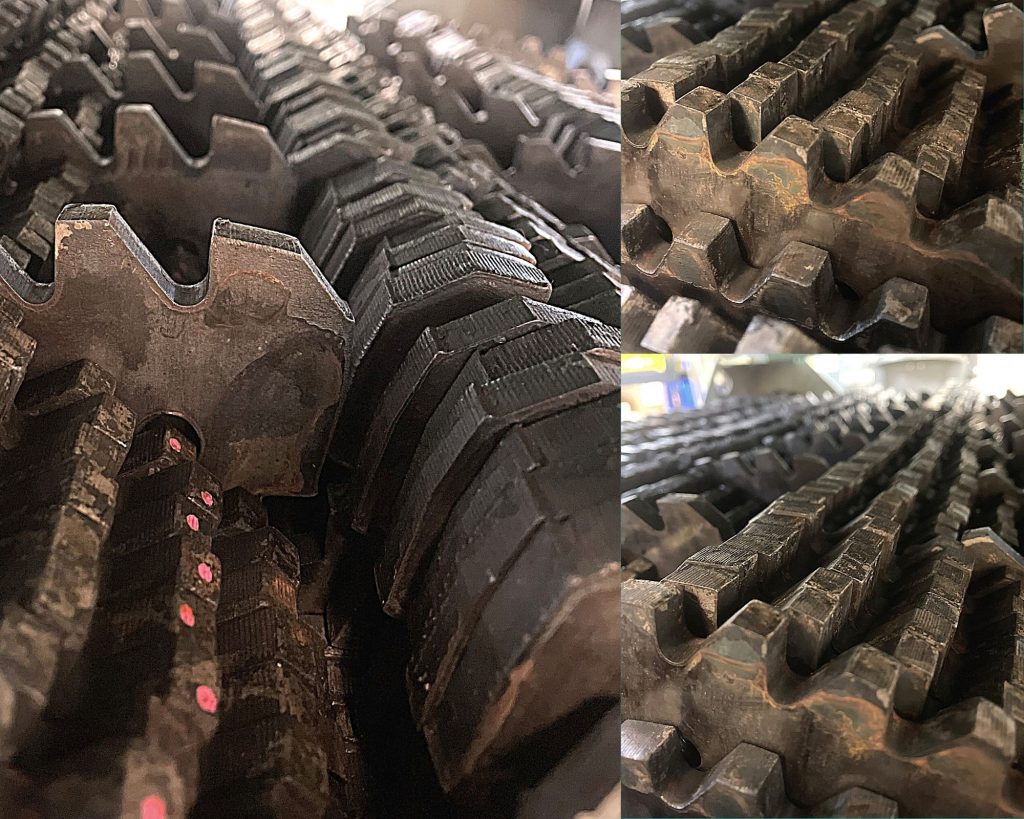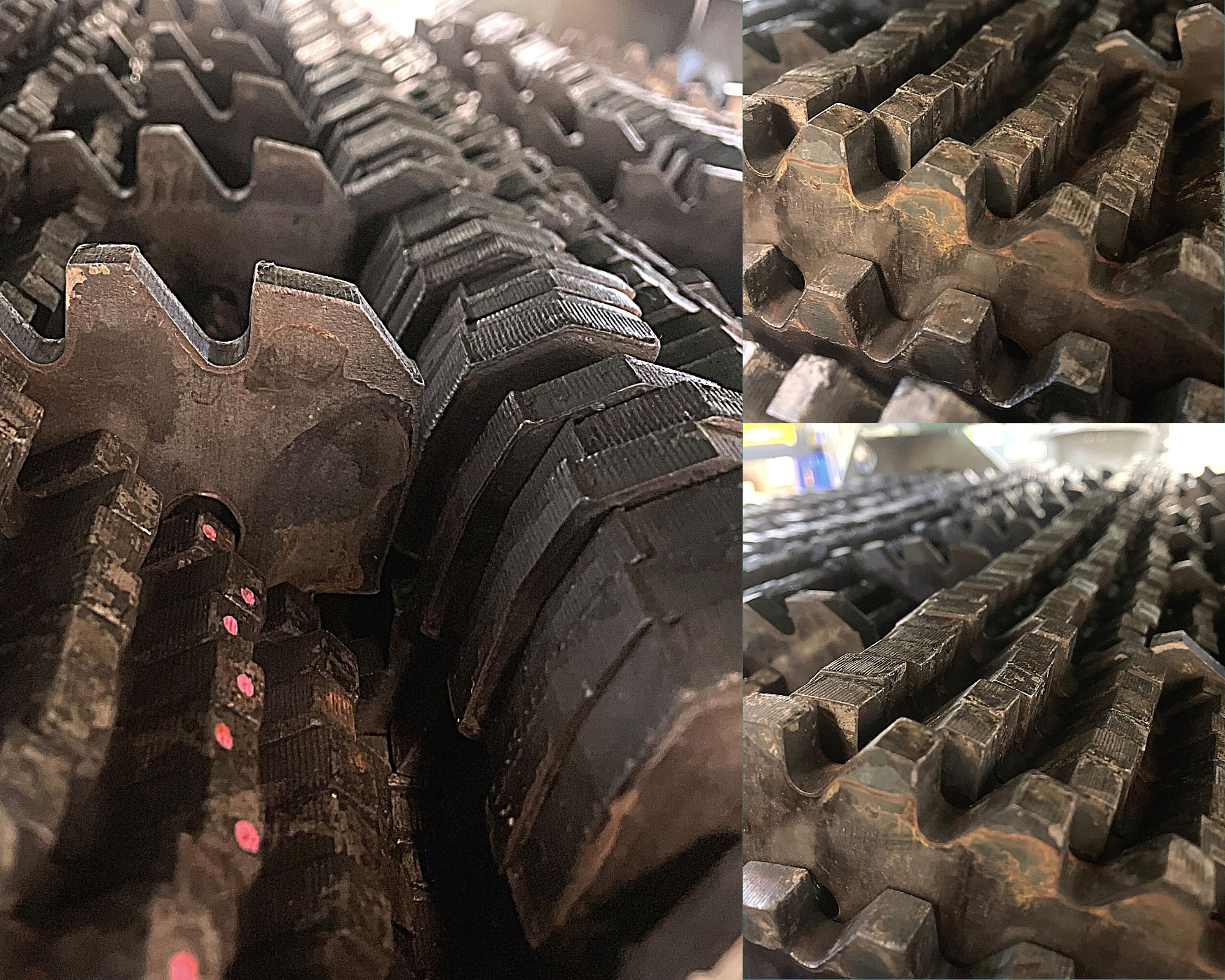 IN THE FUTURE:
After automating the Robodrill CNC tap machine with a robotic arm, we will run it overnight to produce service parts for our client. Meanwhile, a person can work on creating and perfecting parts for other projects and clients during the day.
We aim to automate our first machining process within the next few months by receiving the Accelerating Manufacturing Scale-Up grant from the BC government. The grant will help us implement automation in other applications and improve production capabilities. Otherwise, it will take a little longer. Still, we are determined to implement automation in our processes, and we will make it happen.